Scotty Nguyen, one of the top five poker winners in the world
Born in Vietnam, on October 28, 1962, Scotty started playing professional poker in 1985. He started of as a bus boy in Las Vegas before going to dealers school to become a poker dealer and then eventually a poker player. In his time of playing poker he has managed to win five world poker championships with his main winning in the 1998 World Series of Poker. He has also obtained 47 first place finishes, 3 World Poker Tournament bracelets and won several World Series of Pokers H.O.R.S.E competitions just to name a few of his achievements.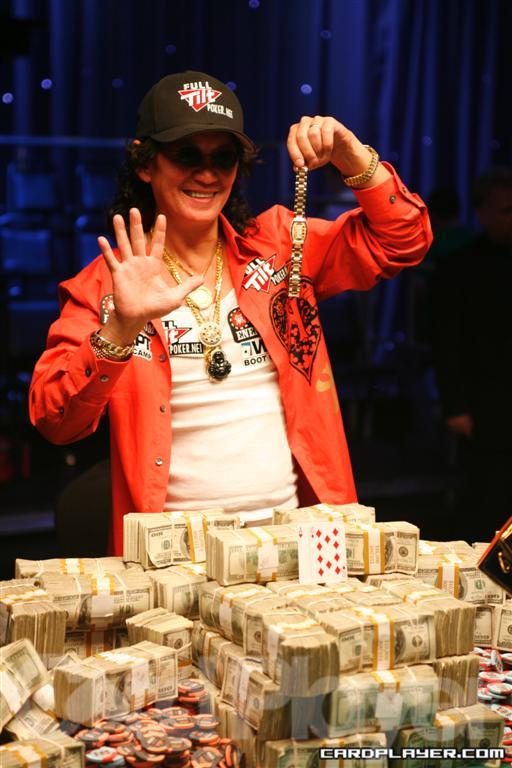 Throughout his gambling career Scotty has won and lost massive amounts of money. In his early years he had to go back to dealing poker many times in order to support himself. Although in his more recent poker days he has also lost large amounts of cash he has not had to reside back to dealing.
Scotty Nguyen is very well known for is entertaining personality and more recently has become a regular at celebrity poker events. Over his 20 plus years of gambling Scotty has managed to win over $11,250,000.00 (USD) in live tournament winnings.